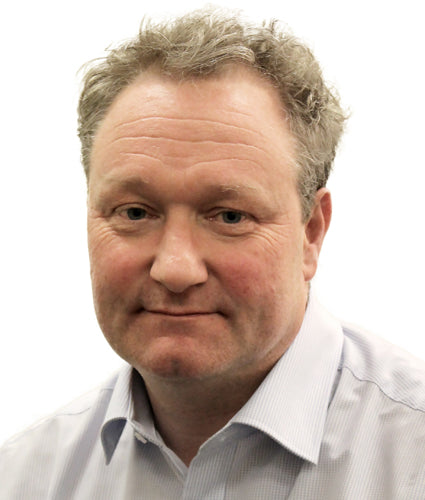 Dr Phil O'Connor
Qualifications

Dr Phil O'Connor trained in medicine in St Andrew and Manchester. He undertook radiology training in Leeds, North Carolina and Leiden and was appointed consultant MSK Radiologist at Leeds in 1996.
Collapsible content
Overview

Dr O'Conner helped develop the team of 8 MSK radiologists currently in Leeds.

The team has an international reputation for clinical, academic and educational excellence in MSK radiology holding offices of responsibility within all international musculoskeletal radiology societies.

Dr O'Connor is a full time MSK radiologist with over 20 years of sports imaging experience predominantly in soccer, cricket, golf, athletics and rugby.

Dr O'Connor was the imaging lead for the 2012 Olympics and organised radiology services for the commonwealth games in Manchester and the WIA championships in Birmingham.

Dr O'Connor is a member of the European tour PGA medical advisory board and in the past has been a member of the ECB medical advisory committee. He is a council member for the Faculty of sport and exercise medicine UK.

In education Dr O'Connor lectures widely on MSK radiology and was a key member of the Radiology Academies and integrated training initiative of the RCR and DoH. He has served as program director for the Leeds and West Yorkshire training scheme until 2008 and is co-founder and organiser of the Leeds-Oxford British musculoskeletal ultrasound course which was the first musculoskeletal ultrasound course in the UK running from 1996 to the present day.

Dr O'Connor has 3 children, enjoys golf, fine wine, cooking and travel. He thinks he has a good sense of humour.
Current Positions (Since 2001)

Consultant MSK radiologist and specialty lead for MSK Radiology Leeds Teaching hospitals NHS trust
Associate professor of Radiology Leeds Teaching hospitals NHS trust and Leeds University.
Imaging unit director Leeds musculoskeletal Biomedical Research Center
Membership of Other Professional Bodies

Fellow of the Royal college of radiology
Founding fellow of the faculty of sport and exercise medicine
Member of British society of skeletal radiology
Member of European society of skeletal radiology
Member of International skeletal society
Research and Teaching Interests

In research Dr O'Connor is an international expert on MSK imaging with 190 peer reviewed publications. He has research interests in all aspects of MSK disease and in rheumatoid arthritis he has developed a gold standard imaging biomarker. He was applicant, author and interviewee for two successful £6m+ NIHR biomedical unit grants. He is clinical mentor on Welcome trust and NIHR fellowship grants and was first opponent for a university of Oslo PhD in 2010. He has been principle investigator for a £250K ARC grant investigating new MR biomarkers for tendon disease in SpA.

In the last 2 years Dr O'Connor has developed an interest in imaging of shoulder, muscle disease and shearwave elastography. Dr O'Connor is currently supervising 2 Phd students.